We changed our Season's Freshest last week to one of our favorites here at High Rock – Parsnips!
Some of you might not be familiar with this particular vegetable, a parsnip is much like a carrot but has a sweeter smoother flavor when cooked.
We decided this month to incorporate the sweet taste of this root vegetable into a hummus! We actually use this hummus on both the Reef Raider and in the Asian Hummus.  It's a little sweeter than the regular hummus so it makes it great to pair with savory flavors.  For our Asian Hummus we take this parsnip hummus cover it with kim chi and serve it with bell peppers and fried pita wedges.  Kim Chi is to the Asia as Sauerkraut is to Germany, it's a staple that is used frequently.  We make our own kim chi at High Rock with is quite a process.  First we take cabbage and soak it in salt water for 3 hours, drain and rinse.  Then we add fish sauce, spices and green onions, mix together and let it sit in a cool dark place for 24 hours.  It's important not to have any sunlight hit the mixture and away from any heaters, it can be at room temperature though.  After that we put it in the fridge 2 days before we using it on our Asian Hummus.  So if you want to give it a try this holiday season we will with cheer you on!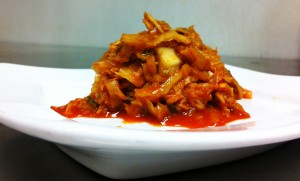 The next item we have is the Reef Raider Sandwich.  This sandwich is served cold and has our sweet parsnip hummus with big chunks of clean white Tuna.  Again we are using "Great Harvest" bread from our local bakery and they were kind enough to make a their Oregon herb onion rye to fit our sandwich.  We top it off with sweet onions and romaine to complete this perfect pairing.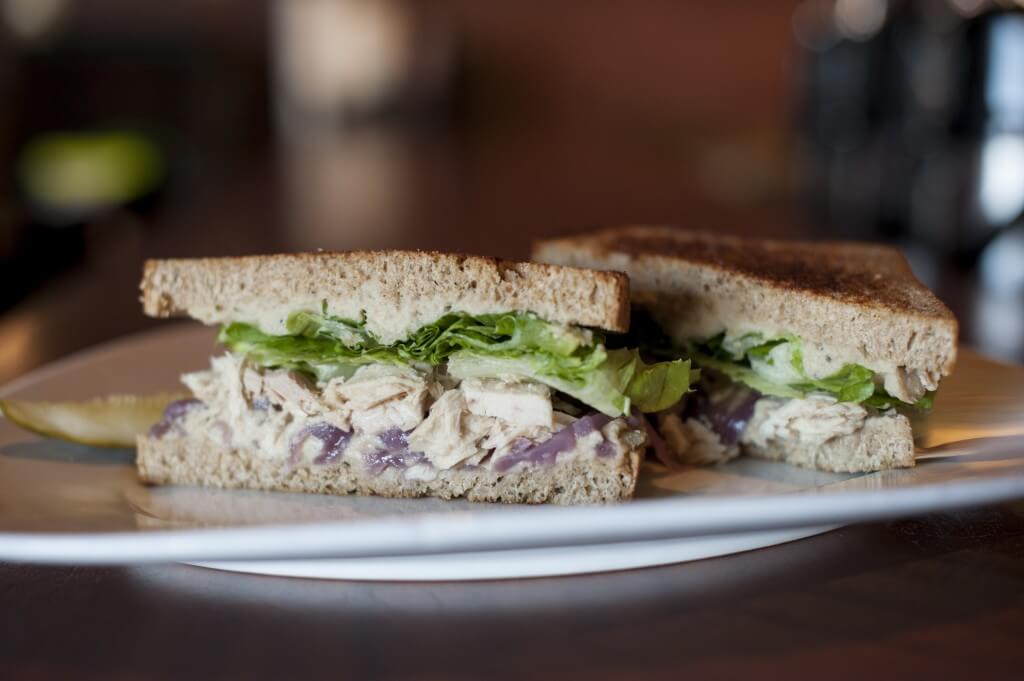 If you're really hungry our beef stroganoff might be for you.  For the sauce we are borrowing the au jus and horseradish from our Saturday Prime Rib and then adding oven roasted parsnips, carrots, red onion, and spinach. We are serving this with egg noodles and then over the top we sprinkle large crispy parsnips.  It's quite a meal and perfect if you are craving some strog through this wintery weather.
The final item is our Parsnip Cupcake.  The smooth sweet nature of the parsnips lends itself perfectly to this creation and then with the sweet brownbutter maple frosting, it's a little piece of heaven!