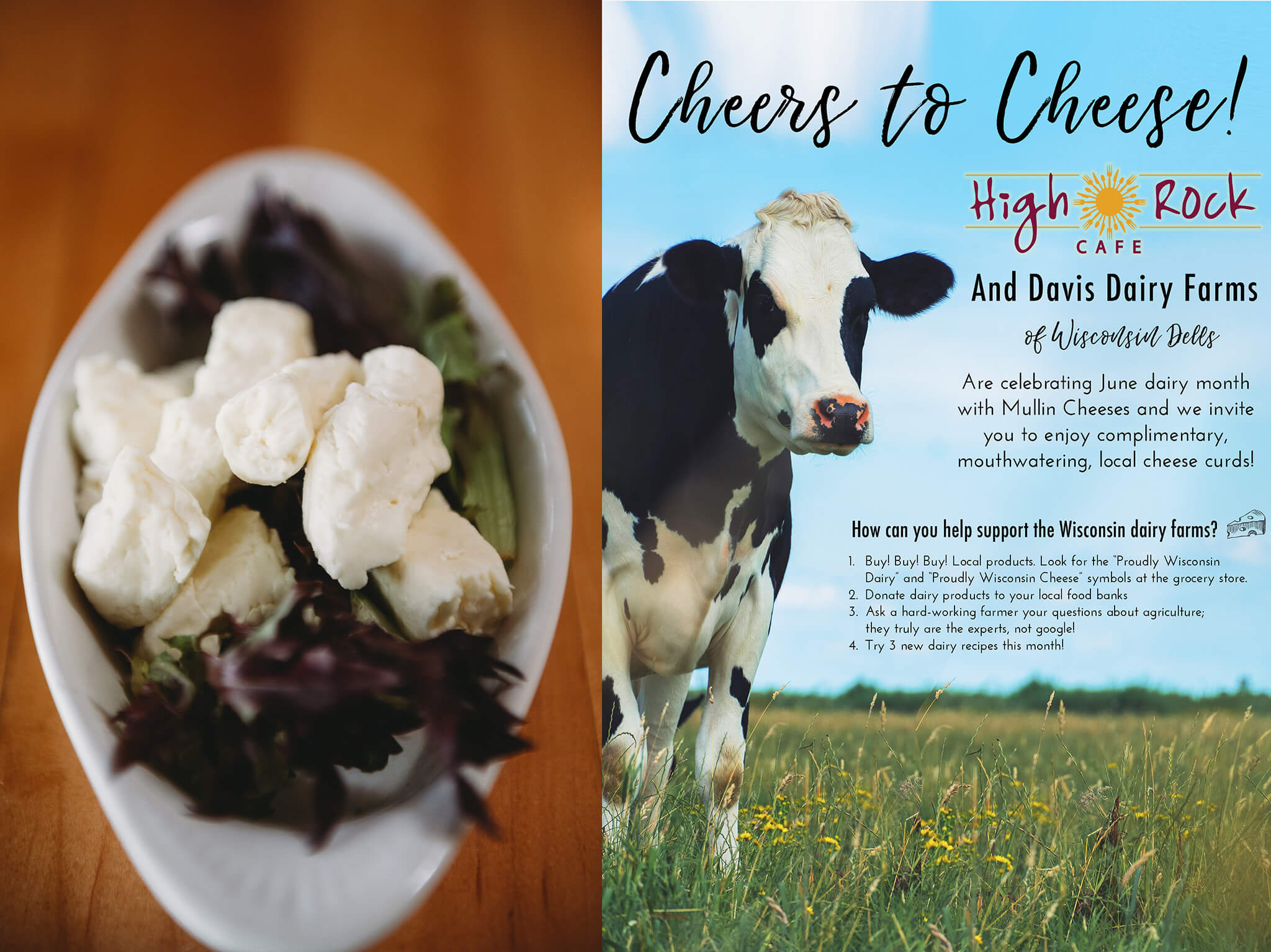 In the spirit of supporting his local community and the dairy industry, Chris Davis of Davis Family Dairy has decided to use his stimulus check to provide local restaurant patrons with a piece of his passion and livelihood. Davis and his parents own and operates Davis Family Dairy in Wisconsin Dells, with 220 Jersey and Holstein cows. 
High Rock Café in downtown Wisconsin Dells has collaborated with Davis Family Dairy and Mullins Cheese for June Dairy Month. Every customer that dines at the restaurant will be gifted fresh cheese curds from the local Davis dairy farm, for the entire month! 
"When I received my stimulus check, I wanted to put it right back into our local community," explained Davis. "We are also excited to showcase some of our state's finest dairy products to consumers who hopefully will look to buy more local dairy products next time they are in the store." 
With many Dairy Month events cancelled due to COVID-19, including the ever-popular breakfast on the farms, local farmers are seizing new and creative opportunities to educate customers about what they are eating and how communities can still come together to support dairy farms. 
Wade Bernander and Justin Draper, the co-owners of High Rock Café, attended elementary and high school with Davis, and immediately loved the cheese curd idea and appreciated Davis's gesture. "We know that the dairy industry, just like the restaurant industry, has been hit really hard throughout the pandemic," says Draper. "We wanted to do something to help show how proud we are of our farmers and offer our patrons a special treat of the fruits of their labor." 
The milk from the Davis Family Dairy is delivered directly to Mullins Cheese in Knowlton, WI where it is made into fresh squeaky cheese curds, specialty cheeses, whey, and many other delicious dairy products every single day. Each customer that dines at High Rock during June will hear about the dairy month promotion, receive free 
curds, and will be given a pamphlet explaining where the curds came from, about the family farm, and the importance of buying local dairy products. 
"I was outside with my kids just last week, watching the Mullins milk truck drive by after filling up at the Davis Farm. It was one of those moments that made me realize how connected we are and how close this all is to home," says Wade Bernander. "It is really important to support one another right now."